Didn't you see this coming? After discovering the Canadian historical fiction book series, I was determined to search for similar international lines. The first one that I found was A British Child.
They are no longer in business, unfortunately, so I'll have to track down their books on eBay. Maria from
Just Magic
does amazing profiles for various doll lines, and she puts up pictures so that you can see how the other dolls compare in size and quality to the American Girl doll. Funny how with all of the complaints about American Girl cheapening their brand since they were sold to Mattel, but their dolls are still looked up to as the standard of 18" play dolls.
The brand got it's beginnings basically the same way as American Girl and Our Canadian Girl; someone thought that it would be a neat idea to teach their country's history in a way that children could understand and find both reading and learning fun. If the recipe works, why change it, right?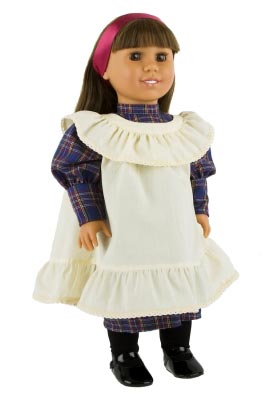 Emma-Louise Bradshaw was the first character to be released. Set in the Victorian period, her book is titled Emma-Louise and Case of the Ragamuffin. The doll has brown hair and brown eyes and comes dressed in a cute dress and pinafore, simil

ar to Samantha's Play Outfit.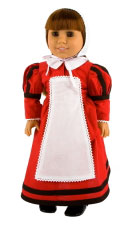 Jane de Lacey was the second, and the last, character to be added to the line. Set in the

Elizabethan

period, her book is title

d
Jane de Lacey and the Voice in the Tower
. She has auburn hair and brown eyes, and comes dressed in a red Tudor style dress with cap.
It's really too bad that the line was discontinued, as I'm sure that it had a lot of potential. There were even other characters in the works. Ahh, well.
xoxo,
Kiya